In memory of Richard Lee Whitley
May 16, 1963 - February 10, 2001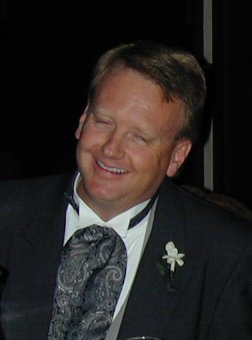 Beloved husband, son, brother, and friend.
He touched the lives of many people in special ways.
His positive outlook, quick wit, delightful sense of humor, helpfulness and caring ways brought joy to all.
Rick knew no strangers; everyone he met soon came to feel a part of his family.
He died as he lived, in an activity he loved and participated in with full passion.
But it seemed to all he left behind that it was too soon.
Words cannot express the sense of loss that those who love him feel.
But in spite of the loss, we celebrate his life; no other brought to us what he did.
Photo Albums
Rick and Christi's Wedding
Rick and Christi
Funny Moments
Visiting Montana
Visiting Colorado
Hats
If you have photographs or stories you would like to add, you may email them to "garya" at this domain or send actual photographs to

Gary Aitken
609 Old Trailhead Ln.
Ovando, MT 59854
I will scan the photographs and return them to you.
If you have any great Rick memoribilia, take a picture of it and send it to me together with any story or information about it and I will add it.
---